PANELISTS & SPEAKERS

ART POLLARD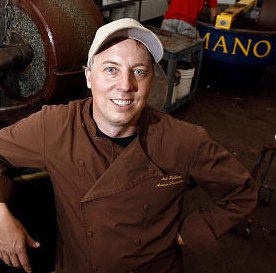 Master Artisan Chocolate maker Art Pollard of Amano Artisan Chocolates, Utah.
Amano has won multiple chocolate awards in San Francisco, Los Angeles, Seattle, Napa, Sacramento, London and beyond.
Located high in Utah's Wasatch Mountain range in the heart of the Rockies, Amano is dedicated to creating some of the world's most exquisite chocolate through traditional techniques. Amano means "by hand" and "they love" in Italian, and that describes the care and perfection that Amano brings to chocolate and in turn to the people who savor it. www.Amanochocolate.com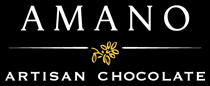 Barbie Van Horn

Chocolate Taster and Finder, Barbie Van Horn, FindingFineChocolate.com, Washington.
"I'm the chocolate enthusiast behind Finding Fine Chocolate. I'm a chocolate taster, palate trainer, and recipe designer with a focus on pure, clean, ingredients, together with fine/craft/artisan chocolate. I lead chocolate tastings and pairings and love creating enchanting chocolate events. I'm an artist at heart and love to explore. Travel to chocolate or cacao destinations is always on my agenda."
OTHER SPEAKERS
OTHER SPEAKERS TO BE ANNOUNCED SHORTLY
OTHER PARTICIPATING PANELISTS & JUDGES

TBA, TBA
TBA, TBA
TBA, TBA
TBA, TBA
TBA, TBA
TBA, TBA
TBA, TBA
TBA, TBA